Greece today is inundated by many currents coming from the West and the East. From the West a way of life comes to us that is closely associated with humanism, scholasticism, metaphysics and moralism. And the way of life that comes to us from the East is connected with a type of mysticism that is, for the most part, impersonal. Nowadays we must present the Church's neptic teaching, which aims at purification of the nous, as recorded in the Epistles of St Paul, as well as in all the teaching of the Fathers. The experience of the Prophets, Apostles and saints is identical, as St Athanasius the Great and St Gregory Palamas state. The presentation of this neptic teaching is not a luxury, but essential for people today who are searching for a way out of the tragic dead-end of our age.

The time has now passed when some Christians associated themselves with metaphysics. The Orthodox Church is against metaphysics, so it can begin a real dialogue with people today, and with various social and ideological systems that are fundamentally anti-metaphysical. The Church is more closely connected with medical science. It has been said that, if Christianity had appeared in our age, we would have understood it more as medical treatment for the core of our being, which is our nous. Now that we have the great opportunity of united Europe, we can and should contribute this ancestral and patristic treasure that the Europeans need: the method by which our inner world is healed. However, the basic problem remains. Can those who enter into dialogue with the Europeans present our nation's tradition as very many of our people live it even today? Are they aware of this tradition? Can they perceive the spiritual thirst of contemporary Europeans, and are they capable of responding to it? Are they conscious of how different our tradition is?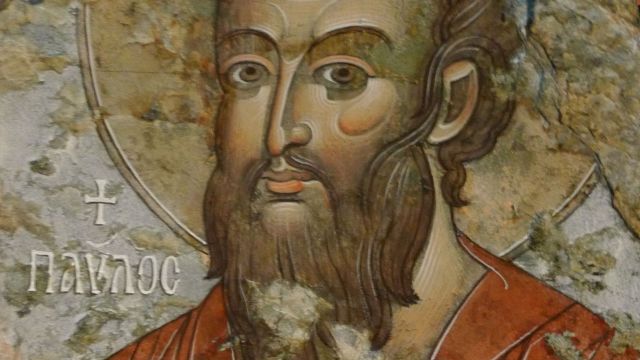 The Apostle Paul's words, "Let us cleanse ourselves from all filthiness of the flesh and spirit, perfecting holiness in the fear of God" (2 Cor. 7:1), are up-to-date and relevant. People today are well aware that calm and peace are not to be found on the surface, but in the core of our being. There is a widespread feeling of hopelessness, but at the same time a feeling of hope. People today are disillusioned with superficial social expedients.
They are more concerned about the inner cloud of pollution than the outer one. They are more worried about spiritual narcotics that aim to disorientate them and imprison them in self-love, which is a form of violence, than about narcotics. And when they shout about cleaning up society, they are actually looking for another kind of inner purification, just as when those who are sick are concerned about their health, they are not actually seeking to prolong their life but to overcome death.

The worst blindness is that of the soul, and the worst tyranny is that exercised by the feelings, the rational faculty and self-love. So we need to purify ourselves. Purification is a basic prerequisite for life.
extract from chapter "Seeking Purification"